Life Style
'Dapper Dan Bandit' Wanted For Armed Robbery Inside Virginia Bank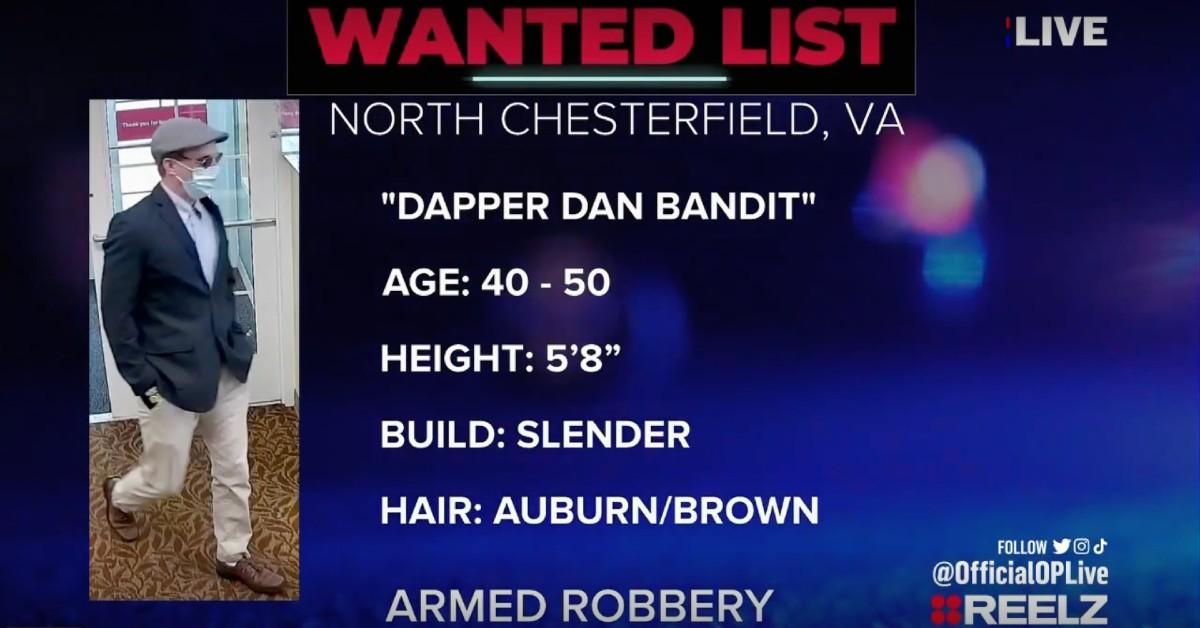 On Patrol: Live, who first obtained the security footage, instructs viewers or anyone with information regarding the "Dapper Dan Bandit" to call the FBI Richmond Field Office with any information on the armed bank robber's identity at 1-804-261-1044.
As RadarOnline.com previously reported, this is just the latest wanted suspect to be featured on REELZ's On Patrol: Live.
Last week, a man named Leonard Barton Higdon, Jr. was wanted by authorities after he fled the scene of a domestic violence incident in Williston, North Dakota.